Alton Vance - Southwest Photographer
2871 Huerta Way
Norco, CA 92860
Home 951-734-4825
Cell 951-741-0353
alvance@charter.net
My Philosophy of Photography
Alton Vance
"Photography" comes from two Greek words: "Phos" meaning "light" and "grapho" meaning "to write." Photography's root meaning is "to write with light." A "photographer" then would be "one who writes with light." Light is the basis of photography.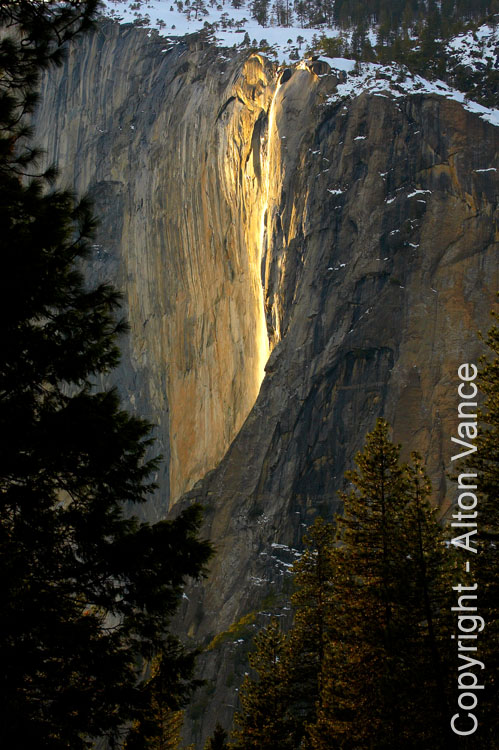 God's first command was "let there be light." Light has such broad latitude from infrared to ultra violet. For the photographer there is the light from sunrise to sunset and for some occasions the light from the moon and the stars is dramatic lighting. The quality of light is the first consideration in taking a good photograph. Great photographers like Ansel Adams often spoke of waiting on the light for hours, days, or even weeks, or months for the perfect light for a special photograph. My philosphy of a great photograph is summed up in the words of a great landscape photographer by the name of Joe Cornish, "...photography is built on three foundations: Timing, Lighting, and Composition."
What a wonderful inspiration to know that we have been given the opportunity to write these images because He created LIGHT.
Genesis 1:3,4 - And God said, "Let there be light," and there was light. God saw that the light was good, and He separated the light from the darkness."

John 1:5 - "God is light; in him there is no darkness at all."
This site has grown out of requests from numerous people who have requested I offer this work for sale. The GALLERIES pages present some of my recent work. We hope you enjoy this site. If you would like to order a print for your home or office please contact Alton at alvance@NHisLight.com or call 951-734-4825.